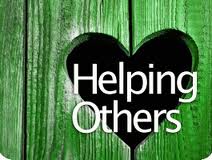 As children of God, we are aware of our connect-ness with others in God's family — especially those who are in times of special need. The people of Trinity are active in a number of ways to share the gifts and blessings they have received with others:
The Brewster Emergency Shelter Partnership operates during the coldest months, providing shelter and a hot meal for those without a home. We work with other congregations to provide this ministry, taking turns staying the night or preparing a meal.
Blood drives in participation with other churches in Brewster.
ELCA World Hunger – regular offerings are made to the program and disaster relief efforts.
Putnam Community Action Program – donations of canned goods and non-perishable items are collected for the local food pantry.
Lutheran World Relief kits – preparing health, baby, or personal care kits for those affected by disasters or other life circumstances.
Midnight and Breakfast Run – sandwiches, toiletries, and clothing are distributed to the homeless in NYC.
Souper Bowl of Caring – worshipers are encouraged to donate $1 or a canned good as they leave church on Super Bowl Sunday.
Seafarer's International House – Christmas-At-Sea – preparing satchels with gifts for seafarers for Christmas.

One of our un-sung ministries at Trinity is our Prayer shawls. They are created by a variety of people and given out to those who are in need of prayer. Sometimes they are prayers for healing, strength, and comfort as well as for times of joy, celebration, and transitions in life. There are times when we need to the physical feeling of being wrapped up in prayer and shawls to provide that tangible sense of God's presence surrounding us.
We are always looking for additional people to create these shawls. Patterns vary and you can use whatever one you like best. Also, check out www.shawlministry.org for examples. Shawls will be made available in the narthex (look for the shawl bin)
for people to use during worship when they feel they need to be enrobed in prayer (or if you are just cold)
to take for themselves or to give to someone who is in need of prayers (you can use one of the cards in the notecard box with the shawls that has various kinds of prayers)
for you to leave a shawl for others to use.