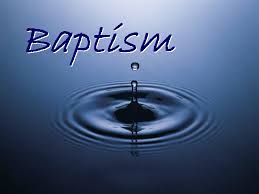 We welcome you into the Body of Christ and into the mission we share: join us in giving thanks and praise to God and bearing God's creative and redeeming word to all the world.
After water is poured and the newly baptized is "walking wet," we welcome them as a part of God's family here at Trinity. We receive them as our brother or sister, promising to share God's love with them as they grow in faith and years.
If you are interested in being Baptized contact Pastor.